Comfort, strength and performance from award winning LayRed 55 acoustic engineered vinyl flooring
LayRed 55 acoustic engineered vinyl flooring is an easy to install solution that improves productivity and wellbeing in housing, healthcare, retail corporate and office, education, and hospitality and leisure projects. Providing comfort, strength and performance, LayRed 55 makes good design easy to implement and is responsibly made in Europe.
A new technology for vinyl flooring
LayRed 55 is the result of two years of intensive research and development into new technologies for vinyl flooring. Utilising a rigid core and integrated acoustic pad, LayRed 55 brings advantages during installation while also adding comfort for a floor that promotes productivity and wellbeing in commercial environments:
Enhances wellbeing
Reduces impact noise by 22dB
Boosts underfoot comfort
True to nature designs
Easy to implement
Can be installed over uneven subfloors
Noiseless click installation, easy to use with a knife
No downtime, install & use
Responsibly made
30% recycled content & fully recyclable
Low impact installation
Made with renewable energy
Considering productivity and wellbeing
By helping to create an environment that's quieter and more comfortable, without sacrificing the performance and practicality that makes vinyl a popular flooring choice, LayRed 55 helps Project Designers to focus on the needs of people in the spaces in which they work and live. Along with designs closely connected to the positive influence of the natural world, LayRed 55 is a floor that considers the wellbeing and productivity of users.
Innovation in performance, comfort and strength
LayRed 55's patented 12-layer construction uses multiple technologies to provide an acoustic-engineered vinyl floor that's comfortable, strong and durable.
Performance
A project-proven 55 wear layer with Twinguard® for exceptional scratch and stain resistance to meet the demands of busy commercial environments.


Strength
A rigid PVC core eliminates the need for levelling preparation and can bridge gaps on uneven subfloors with a project-proven click joint for glue-free installation.


Comfort
The integrated underlay reduces impact sound by 22dB for excellent acoustic performance and underfoot comfort.
Impressively close to nature
LayRed 55 is available in true to nature wood and stone designs that bring projects closer to nature. With a textured surface and the clarity of the super-matt Twinguard finish, the acoustic engineered vinyl solution delivers authenticity across all of its 23 original looks.
Impressively authentic
With LayRed 55 Impressive you can bring even more realism to your project. With an emboss in register texture that accurately maps the 24 sharp, high-definition wood or stone designs, LayRed 55 Impressive provides our very best authentic looks to bring your project even closer to nature.
Easier to implement
We've made the design, comfort and performance of LayRed 55 easy to implement in commercial spaces. At the heart of the acoustic engineered vinyl floor lies a rigid core that ensures LayRed 55 stays beautifully flat over a range of subfloors. LayRed 55's built-in pad helps to isolate the floor from minor subfloor irregularities, providing a more stable yet comfortable floor.
As well as eliminating the need for levelling products, the strong and stable core also features a proven click joint that means LayRed 55 can be quickly clicked together without a single drop of glue required. And easily cut to length with a heavy-duty utility knife, LayRed 55 brings mess-free, noise-free and dust-free installation. A great solution for new build and refurbishment projects alike.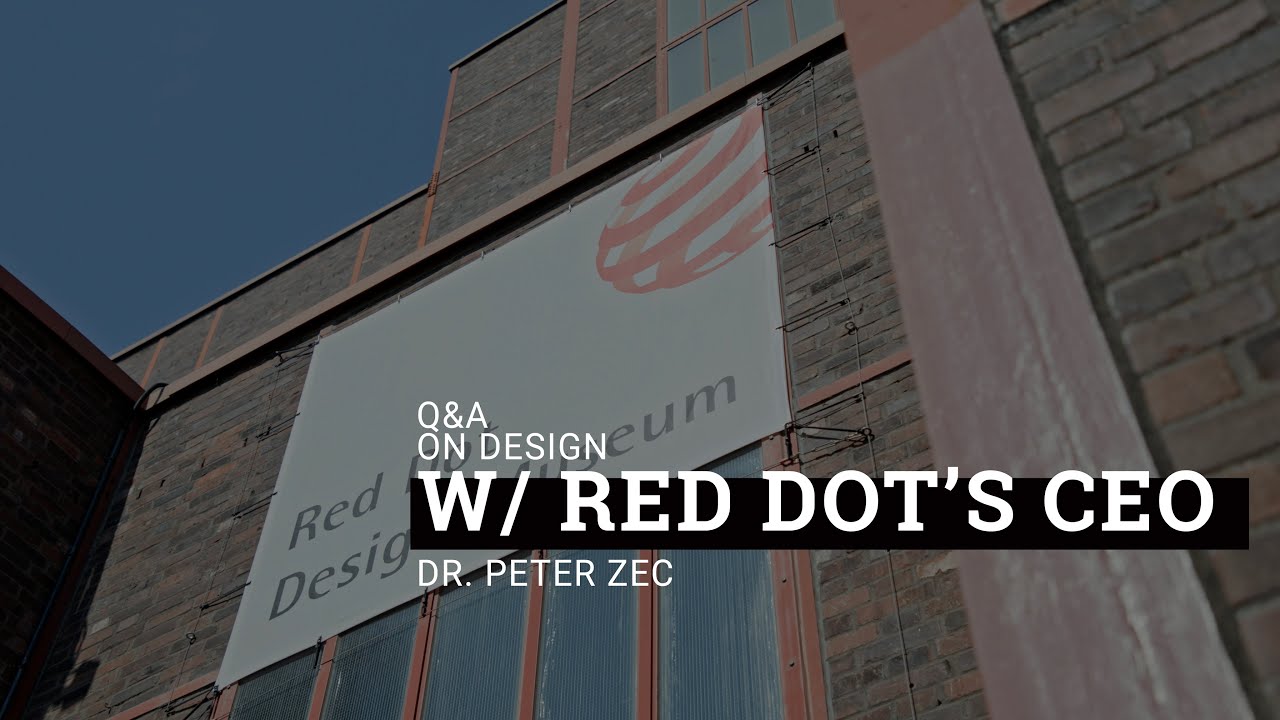 Award-winning solution
LayRed 55 has already gathered an impressive roster of prestigious awards for its innovation. The German Design Award 2020, Iconic Design Award 2020 and the highly-regarded Red Dot Product Design Award 2020 go to underline LayRed 55's game-changing combination of comfort, strength, performance and design.
See what founder and CEO of Red Dot, Dr Peter Zec, has to say about LayRed 55 in this exclusive interview.
Responsibly made flooring
LayRed 55 minimises the impact of production, installation and disposal. Designed and made in Belgium, LayRed 55 uses 30% recycled content and is fully recyclable at the end of its life, a process made simpler by the floor's easy uplift and removal.