Play it your way with modular flooring by Studio Moods
Studio Moods truly lets you play it your way by combining shapes, patterns and colours to create a completely exclusive and unique floor, fully personalized to your project. Go for absolute freedom and choose the bespoke creation: puzzle nine shapes into different patterns and combine them with all 160 designs of our Moduleo 55 and Moduleo 55 Impressive collections. Or go for the QuickShip program and choose one of the more than 100 predefined pattern designs.
Get inspired by Studio Moods modular flooring
Everything starts with an idea. Studio Moods is sure to fuel your creativity with beautiful pattern and fill possibilities. Wicker, Chevron, Triangle, Vortex, Mesh, (Big) Hexagon, Arrow, (Big) Diamond, Pepper and Herringbone are the twelve patterns you can combine into your own personalized modular flooring design.
QuickShip: the quickest modular flooring solution
Don't know where to start? Lack the time to start from scratch? Have a look at our QuickShip program for a fast solution.
To make life easier, we've created over a hundred contemporary pattern designs that are available from stock, without a minimum order quantity.
QuickShip is:
over 100 pattern designs: just pick what you like
no minimum order quantity
Absolute freedom for bespoke creation with modular flooring solution
In just three steps you can go wild with Studio Moods and create a unique modular floor for your project. Choose one or more shapes, design your own unique pattern and fill in the colours. With Studio Moods, your creativity is in charge.
lead time of four to six weeks
available from 75 m² per reference
Studio Moods wins Reddot Design Award 2021
The Red Dot Design Award 2021 goes to… Studio Moods.
The international jury awarded the Red Dot Design Award to Studio Moods, because it changes the face of interior design as it lets you play it your way by combining shapes, patterns and colours to create an exclusive and unique floor.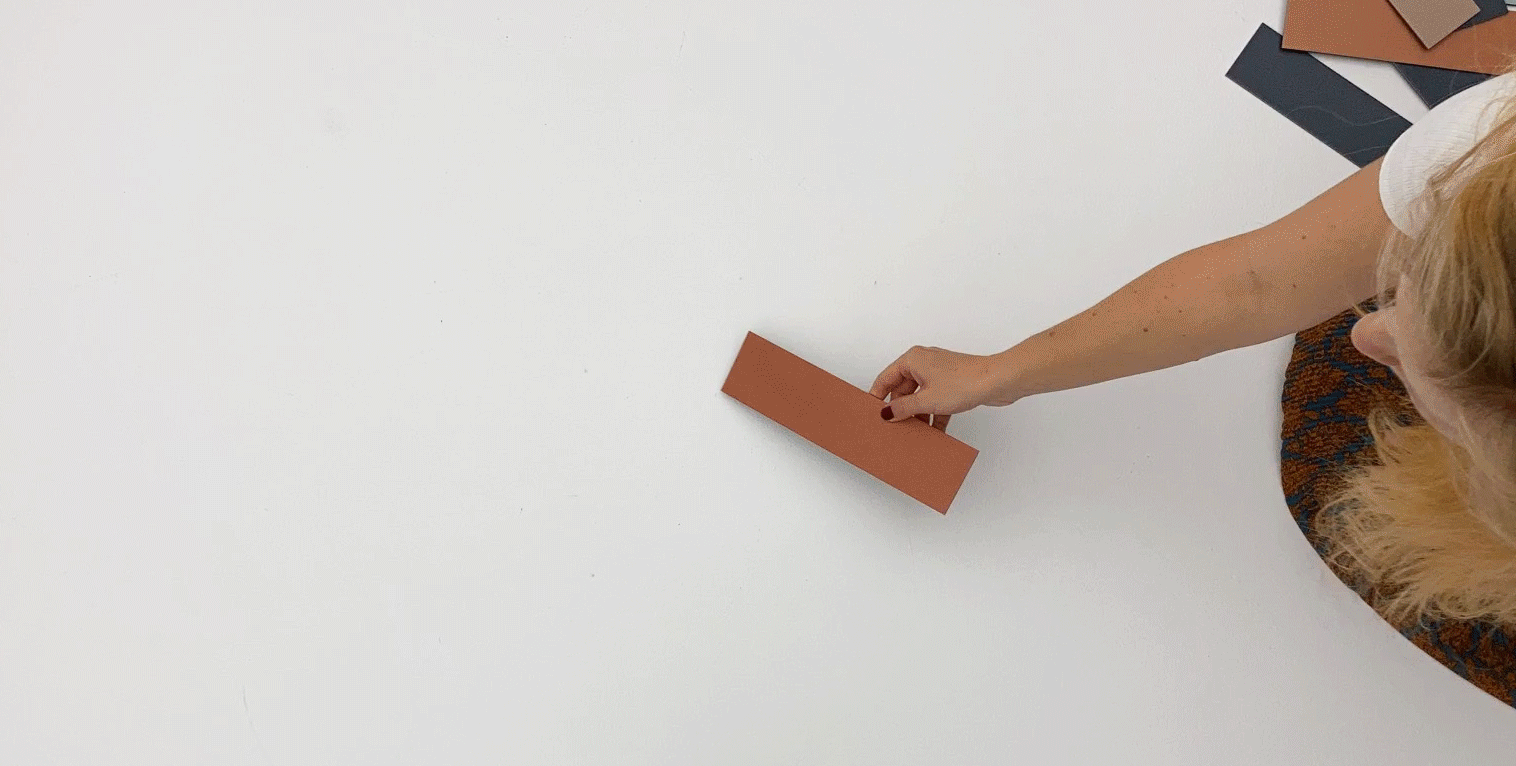 Reference cases of Studio Moods modular flooring
Numerous international clients have already discovered the benefits of working with IVC Commercial. These projects show the possibilities of Studio Moods modular flooring and radiate quality, creativity and durability across a wide range of sectors.
Combine Studio Moods modular flooring with other IVC Commercial flooring solutions
With the Studio Moods collection, we bring something extra to your project. Just imagine what could happen if you combine Studio Moods with LVT, sheet vinyl and carpet tiles.
Our LVT collections reflect the unique patterns and textures found in nature. They offer distinctive abstract looks to explore. The abundance of designs to choose from – oak, concrete, tropical shades and mystical textiles are just a few – give you the freedom to create truly unique spaces.
Our carpet tiles are the solution for a truly unique floor that compliments the spaces you design. Mix and match shades, or create your own personalized look.
Our sheet vinyl collections are the solution for a stunning floor that's easy to install and maintain. Use them for all your projects: retail, offices, day care centres, social housing, and even schools.